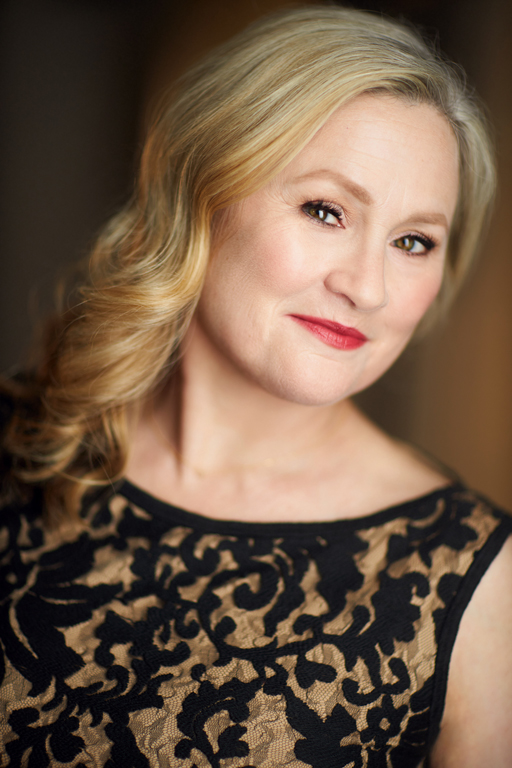 Soprano Elizabeth Kluegel performs frequently as an opera singer, concert soloist and recitalist. Her voice has been described as a "silvery soprano" and as having a "…brilliant and shimmering tone". As Monica in The Medium the Sunday Telegram (Connecticut) stated "Soprano Elizabeth Kluegel's performance in The Medium showed her to have the brightest voice of any of the performers." "She really has a beautiful voice", wrote Carl Banner of Washington Musica Viva. "You know, the kind of voice that when you hear it right next to you, you want to turn around and say, 'Marry me!'"
Ms. Kluegel takes pleasure in being involved with lesser known works, contemporary works and premieres. She premiered Ray Shattenkirk's song cycle The Better Angels with the ibis Chamber Music Society, set to texts of Walt Whitman. Elizabeth sang the world premiere of In Quiet Resting Places by Daniel Gawthrop with The Master Chorale of Washington at the Kennedy Center Concert Hall. This performance was broadcast on National Public Radio's Performance Today. Ms. Kluegel sang Roberto Gerhard's lesser-known Cancionero de Pedrell for the European Union Spanish Presidency Concert with the chamber music group Musica Aperta. She has performed vocal chamber music concerts of Ned Rorem's The Last Poems of Wallace Stevens, Earl Kim's Three Poems in French and Janet Peachey's Views through a Window. Ms. Kluegel sang the world premiere of Sidney Bailin's Scénes with Washington Musica Viva. In past seasons she sang concerts of the Czech composer Bohuslav Martinu's Petrklič duets at the Czech Embassy. Ms. Kluegel created the role of Titania in Barbara Schelstrate's A Midsummer Night's Musical at the Capitol Hill Arts Workshop in 2017.
A recent performance of Samuel Barber's Knoxville: Summer of 1915 with ibis Chamber Music Society was included in an award-winning documentary of the composer by Paul Moon. In a performance of Mendelssohn's Hymn of Praise with the New Dominion Chorale, The Washington Post called her singing "excellent". Ms. Kluegel enjoys participating in vocal chamber music as well. She has performed a varied repertoire including Schubert's Der Hirt auf dem Felsen with members of the Spokane Symphony. She has appeared as the soprano soloist in Theresienmesse and Vesperae solennes de confessore, and Orff's Carmina Burana with the Alabama Symphony and at the U.S. Naval Academy. She sang Mendelssohn's A Midsummer Night's Dream with the St. Louis Symphony. Ms. Kluegel has worked with conductors Tom Beveridge, David Loebel, Richard Westerfield, J. Reilly Lewis, Dr. Barry Talley and Robert Lyall.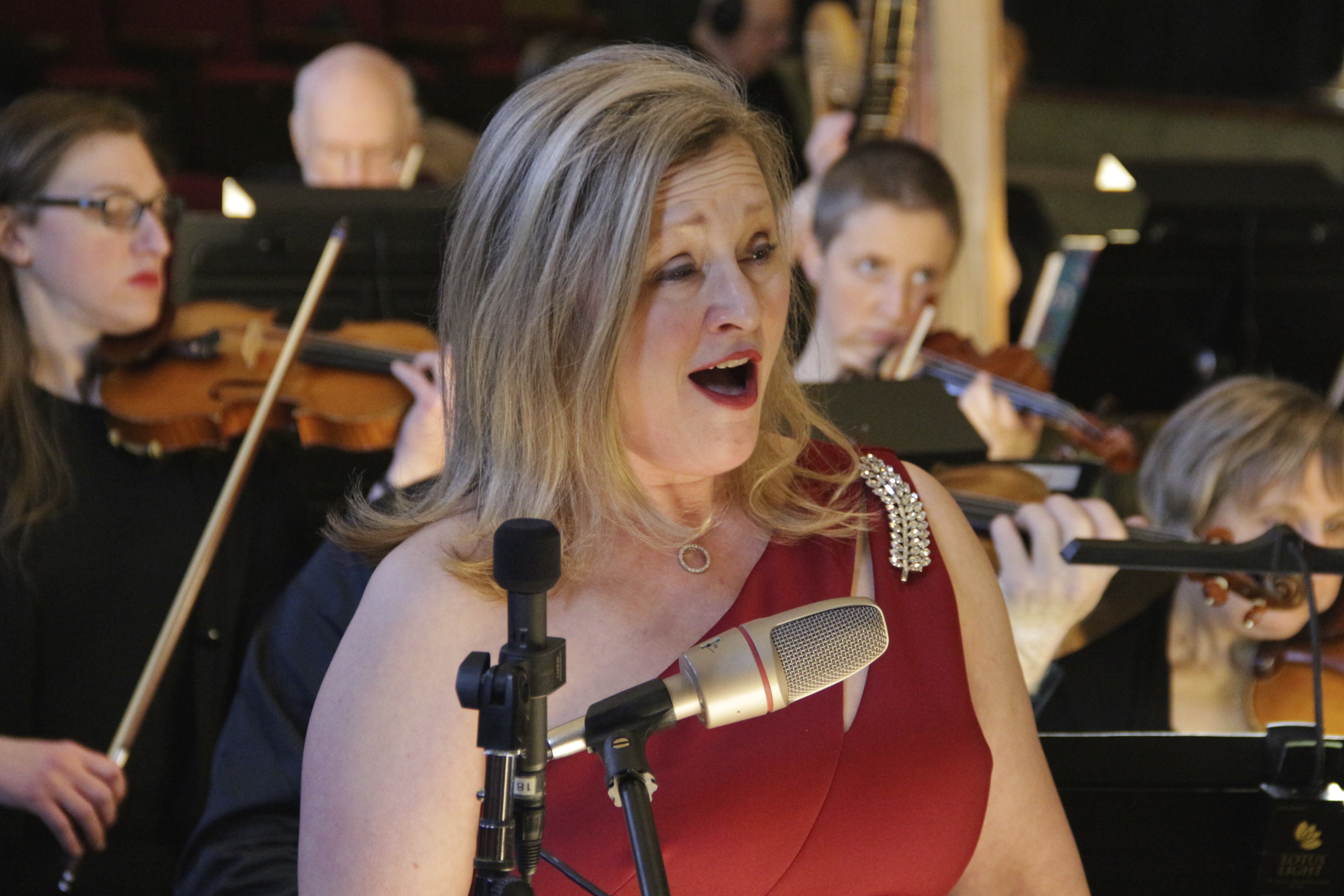 In concert with Washington Metropolitan Philharmonic
Ms. Kluegel performed the role of Marie in Gaetano Donizetti's comic opera La Fille du Regiment with Bel Cantanti Opera. The Washington Post called her performance "a standout job" and her interpretation of Marie as "outstanding". The Washington Times stated "…she showed a remarkably supple coloratura instrument; capable of navigating Donizetti's numerous high-note challenges without apparent strain". She premiered the role of Bertha in Carman Moore's The Last Chance Planet with Dayton Opera. She has also performed with Virginia Opera, The Kennedy Center Orchestra, Opera Grand Rapids, Opera International and Capitol City Opera, among others. Her Oscar in Verdi's Un Ballo in Maschera was described as "…a spitfire of a lad with sunny smile and swagger". Ms. Kluegel was privileged to sing with the National Symphony Orchestra in Tchaikovsky's opera Pique Dame under the baton of Maestro Mstislav Rostropovich.
Ms. Kluegel's voice has been described as perfect for the intimacy of the song recital. She has performed recitals and concerts for the Reinzanaka Recital Series in Tokyo, Japan, the U.S. Department of State, The Monadnock Music Festival, The Cape May Music Festival, the Mendelssohn Glee Club of New York City, The Rock Spring Recital Series, The Waterford (Virginia) Concert Series, and for Sunday Afternoons Live at the First Congregational Church of Greenwich, Conn. Continuing her focus on recital repertoire, Ms. Kluegel was chosen to participate in the prestigious Steans Institute for Young Singers at the Ravinia Festival, and was asked to return as one of five singers to inaugurate their Program for Vocal Chamber Music.
Further developing her interests in contemporary music, Ms. Kluegel returned to the Czech Embassy with Washington Musica Viva to sing the world premiere of the English translation of Birds' Weddings by Viktor Kalabis. On this same concert Ms. Kluegel sang Op. 32 Moravian Duets by Dvořák in Czech with her friend and colleague, mezzo-soprano Karyn Friedman.
Ms. Kluegel has a long collaborations with chamber music ensembles in Washington, D.C. She performed Duparc's L'invitation au Voyage, as well as Earl Kim's Three Poems in French, Chausson's haunting Chanson Perpetuelle and Manuel de Falla's Psyché with the ibis Chamber Music Ensemble. She has returned to perform with Washington Musica Viva in many concerts, including Robert Schumann's glorious Liederkreis, Op. 39.
Recent performances include Camille Saint-Saens ethereal Christmas Oratorio in North Carolina, and the J.S. Bach's masterful Mass in B minor with The City Choir of Washington in Washington, D.C., Messiah at the Kennedy Center for the Performing Arts. She has begun a series of chamber music concerts with collaborative pianist John Sutherland Earle in September of 2019 and August of 2020 at the Lyceum in Alexandria.
She continues her collaboration on an American Songbook cabaret concert with colleague Lewis Freeman, baritone. She continued sharing her love of the American Songbook in the 2019–2020 season singing orchestrated selections from the American songbook with Washington Metropolitan Philharmonic Association (wmpa). During the pandemic shutdown of 2020–2021, Ms. Kluegel performed three live taped recitals for wmpa, one of which was a Schubertiade with members of the orchestra and John Sutherland Earle at piano, and another, a summertime cabaret with pianist Hai Jin.
Born in England, Ms. Kluegel was raised in Arlington, Virginia. She received her Bachelor and Master Degrees of Music from Indiana University. She was a National Finalist in the Metropolitan Opera National Council Auditions, received the Camilla Williams Award from the National Society of Arts and Letters, and an award in the MacAllister Competition. She is also a recipient of a Richard F. Gold Career Grant.
703 . 623 . 5822
Ekluegel@gmail.com